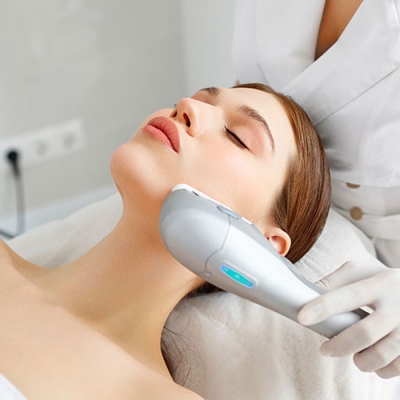 This Ultralift HIFU Treatment in Delhi, India, commonly known as Ultherapy or Ulthera, is a sophisticated non-surgical skin-lifting process. It tightens and lifts the skin safely. Unlike laser and IPL, ultrasound uses a different kind of energy. The HIFU method cleans the pollutants from the depths while simultaneously protecting the skin's surface. As a result, compared to other approaches, the therapy you receive through this method is more efficient and stable.
Main Advantages Of Ultralift HIFU
This approach has a number of advantages that you may make use of. At Panacea Global Hair & Skin Services, Ultralift HIFU Surgeons in Delhi, India make certain that you receive the following advantages from the therapy:
No Danger: Because the process is completely non-invasive, there is absolutely no chance of infection.
No Downtime: This approach does not allow for downtimes.
Painless and Comfortable Treatments
Immediate Outcomes: After just one treatment, the benefits are visible!
Long-lasting Results: Results can continue for up to two years, which is longer than with other therapies.
Effective skin elasticity
Eliminating sagging skin
Increases the formation of collagen and elastin
Teaches the muscles again
It successfully energises skin cells.
It enhances, firms, and tightens the muscles while rejuvenating the skin.
How Is The Process Carried Out?
The skin tissue is heated during this operation with the use of the latest equipment. At 65 C, the skin tissue is heated. The spaced wounds caused by the thermal heat released in the skin tissues help the healing process. Additionally, this technique instantly compresses collagen and prompts a high rate of synthesis.
At Panacea Global Hair & Skin Services, every clinical procedure is carried out with the utmost care to get the best results. Through the phone or the website, you can quickly schedule an appointment with one of our experts.