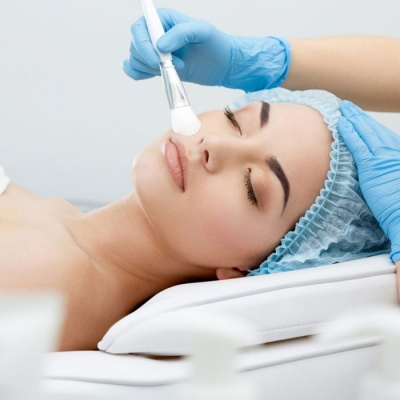 Milk has long been a source of different skin and aesthetic advantages. Milk has been used in a variety of ways and uses as a face remedy. However, doctors are now using milk to treat a variety of skin issues in this age of technological progress. The use of Milk Peel Therapy in Delhi is common. It is incredibly beneficial and quite helpful for maintaining skin brightness.
Principal Advantages Of Milk Therapy
Milk treatment has a lot of advantages for patients. The most important ones contain the following:
Natural skin cleanser: Milk is a natural skin cleanser.
Skin softener: Milk treatment also makes skin softer.
Lightens tans on the skin: Milk's lactic acid content makes it an excellent remedy for skin discolouration and sun spots. Additionally, it clears the skin of dead cells, which improves the texture of the skin.
Because milk contains beta-hydroxy acid, it serves as a natural exfoliant. Effectively removing dry and dead skin cells is made possible by this.
Skin Radiance: Milk Therapy also aids in enhancing the glow of the skin.
How Does The Treatment Work?
Milk Treatment doesn't last more than 30 minutes! This operation is carried out at Panacea Global Hair & Skin Services with a very high percentage of instant success and yields the required outcomes. There are no restrictions following therapy, so you can resume your normal activities right away.
Your Expectations For The Procedure
You can expect beautiful, healthy skin after milk treatment. The technique is anticipated to deliver excellent outcomes in a relatively short amount of time, so you won't have to wait much longer. Moreover, there is no concern about any adverse effects because the treatment is carried out extremely carefully.
You can immediately schedule a milk therapy session at Milk Skin Peel Treatment Clinic in India. You can make an online appointment using our website.