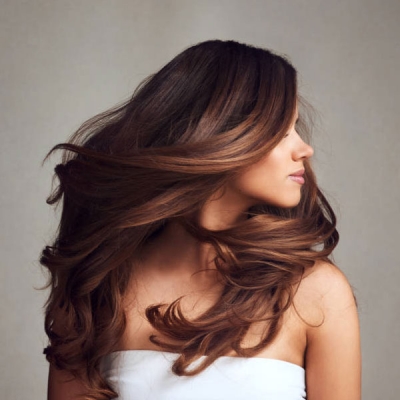 Hair is the most beautiful crown one can have to enhance their personality and improve the overall look. However, many males and females are noticing hair loss over a span of time. Day by day, the problem of hair loss keeps on increasing and causing difficulties in everyone's lives.
Being the best Hair Loss Treatment Clinic in Delhi, we understand that hair problems can not only hamper physical appearance but also can become a hindrance in day-to-day activities. However, no worries as our team is taking care of each perspective from the use of cosmetic products for hair or suggesting an effective treatment.
Reasons that cause hair loss :
Some reasons for hair loss are common for every individual and can be improved with time. That's why here we have mentioned the most common one here :
Hormonal Changes: It has been noticed that men and women suffer more from baldness problems due to changes in their body hormones. These hormones can be controlled by various methods by a team of experts and hence the problem of hair thinning and loss can be reduced. Along with hormonal changes in any phase of life, pregnant women can also have hair loss that can be easily treated.
Anxiety and Stress: Someone can suffer from stress due to any reason, which is considered one of the major causes of hair loss.
Side effects: Sometimes, individuals may react differently to any medicines, food, or hair cosmetic products which cause hair loss. That's why our team of Best Hair Loss Doctors in India first analyzes the current health scenario and then prescribes the possible solutions.
Lack of protein and balanced diet: Not having a rich diet can cause several health problems including hair loss. This is because the body suffers from a lack of essential nutrients and supplements.
Genetic factors and other external factors: Many times, despite taking care of every aspect, individuals still suffer from hair loss. This can be due to genetic factors transferred from parents or the elder generation. External factors are equally responsible.
Signs of having hair loss :
Every patient first notices the signs and then only moves forward with the treatment. According to our team of expert dermatologists, there are different visible signs that differ according to individuals.
We have mentioned each sign of Hair Loss in Men and Hair Loss in Females in the particular sections. So, our patients can have a look and prepare themselves in the best possible way.
Prevention steps to protect your hair
As mentioned earlier, hair adds shine to our overall personality and that's why it's our responsibility to keep them protected from internal as well as the external environment. So, here are some relevant tips and steps.
Try to cover your head while going out. This will protect your scalp and hair from getting dust and dirt. As your head will be protected, you will notice less hair fall and thinning.
Use hair products wisely: Sometimes, people use cosmetic products recommended by their friends and family members. They might be using good quality products but may not necessarily fit your requirements.
Involve in Exercises: The more you exercise, the better your overall health and improved quality of hair.
Practice daily skin and hair care routine: Good hair growth and shiny texture cannot be achieved overnight. That's why we advise our patients to be regular with their skin and hair care routines to achieve effective results.
Don't forget having a nutritious diet: As mentioned earlier, one of the main causes of hair fall is having a poor diet, so take a step forward and start consuming the right amount and appropriate quantity of food.
Other than this, the team of an expert dermatologist and the Best Hair Loss Doctors in India can also provide supplements, medicines, and treatments according to the quality of the hair and health conditions of patients.
Receive the best and most reliable treatment at Panacea Aesthetics & Dermatology :
There is no one-way treatment that can fit everyone according to their requirements. Being the leading Hair Loss Treatment Clinic in Delhi, our team is well- familiar with all the updated techniques of medical science and has successfully shown effective results.
Our team of skin specialists and dermatologists have hands-on expertise in providing solutions in the form of PRP Therapy, Derma Roller, Laser Hair Growth Treatment, Mesotherapy for hair loss, and Other hair restoration treatments.
That's why we will highly recommend our patients book their appointments as soon as possible and proceed with the appropriate hair treatment without any delay.
You may also like these
In recent times, mainly in the past two years, we have seen that the problem of hair loss in men is at its peak due to various factors. Hair loss has become a major cosmetic problem for both males and females.
Read more
Book Consultation
Are you the one losing your hair day by day? Are you noticing hair fall on a regular basis? If yes, no worries as you are not alone in the queue. Many men and women have complained about their problems of hair thinning and loss.
Read more
Book Consultation
As stated by the Dermatologists at Scarring Alopecia Clinic in Delhi Scarring Alopecia, also termed cicatricial alopecia, is a group of hair loss illnesses that can affect up to 3% of those who have hair loss. It affects normally healthy men and women of various ages all over the world. 
Read more
Book Consultation
Hair loss (alopecia areata) can be transitory or permanent, and it can impact your body or just your scalp. It might be due to genetics, hormonal changes, medical difficulties, or just the passage of time. Hair loss on the head is more common in males than in women. Panacea Aesthetics & Dermatology provides the Best Hair Thinning/Treatment in Delhi.
Read more
Book Consultation
Dandruff is a highly generic issue related to hair and scalp. Dandruff is defined in medical terms as a scalp problem observed by the scraps of skin on the scalp. Dandruff can be remedied effortlessly and is not a severe issue on the skin and scalp. To reduce and control dandruff first, one can try normal cleaning with an anti-dandruff shampoo to lessen oil and skin cell buildup.
Read more
Book Consultation
The most typical cause of premature grey hair (before your 20s and 30s) is inherited. But there's a chance that certain dietary deficits and underlying medical issues might have a role. Discuss the following options with the Doctors for Greying Hair in India.
Read more
Book Consultation