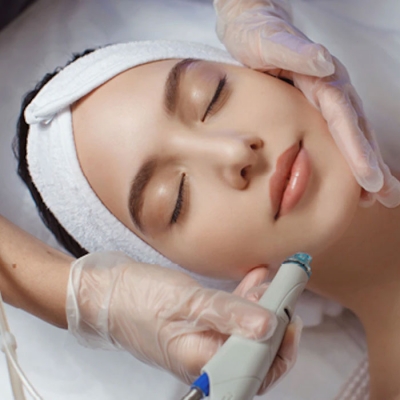 Your skin is an organ, much like your heart, stomach, and brain. It's easy to neglect your skin, even though it's the largest organ in your body. You may not give your skin much thought unless there is an issue. Skin, on the other hand, plays a significant role as stated by the Dermatologists or Skin Specialists at the Best Skin Treatment in Delhi.
Your skin is always defending you. Your skin protects you from disease by keeping pathogens from your body. You're helping your skin in its function when you take better care of it. Taking care of the skin today will also prevent you from getting future problems like wrinkling and skin cancer. Good skin care offers several social and psychological advantages.
In an interview, on a date, or even just making new acquaintances, looking beautiful gives a terrific first impression. Because it keeps you feeling better about yourself, the psychological benefits may even exceed the physical ones. Knowing you look nice boosts your self-esteem and gives you an extra spring in your stride. Because the skin is the most visible area of a person's body, regular skin care is the most effective technique to get that sensation.
Acne issues, sunspots, scars, wrinkles, and discolouration on the face may be quite aggravating. Non-surgical skin procedures that soften your face, even out your skin tone, and avoid future acne, fine wrinkles, and blemishes have grown increasingly popular in recent years. There are many various alternatives to pick from the Best Skin Treatment in Delhi depending on what you want to improve, how long you want the therapy to last, as well as the amount of healing time you have accessible.
Some dermatologists at Panacea Aesthetics & Dermatology utilise heat to boost collagen production. Many use sandpaper to fill in creases or smooth out blemishes. These procedures are less intrusive than surgery. They usually require little recovery time, but their cost and effectiveness vary at Panacea Aesthetics & Dermatology. The following treatments all have one thing in common: their demand is on the rise.
Injections of Botox
Botox is manufactured from botulism-causing bacteria.
Doctors use a very fine needle to inject minuscule dosages of Botox into facial muscles, just enough to reduce the appearance of creases and wrinkles. Botox works by paralysing muscles or blocking nerves. Top Skin Specialists in India target certain muscles to avoid affecting the surrounding skin. The number of injections needed is dependent on the severity of your wrinkles. It takes roughly 15 minutes and there is no need for anaesthetic or recuperation time. The effects normally last a few months. Botox is a treatment for forehead wrinkles, crow's feet around the eyes, and neck creases.
Bruising, headaches, eye dryness, moderate discomfort, and weakening in surrounding muscles are all Botox side effects. The effects persist anywhere from 3 to 6 months.
Dermabrasion
Dermabrasion is a process that your dermatologist at Panacea Aesthetics & Dermatology or a registered expert performs on your skin. They will numb your skin first, then peel the upper layers of your skin using an exfoliating device. After the chapped skin layers have been removed, your body will produce fresh, younger skin cells. Dermabrasions can help with acne, acne scars, sunspots, small wrinkles, and an uneven skin tone.
This technique might result in acute redness, oedema, and discomfort. Within a week of starting medication, these side effects should disappear. Dermabrasion's effects might last for years.
Microdermabrasion
Microdermabrasion is a milder kind of dermabrasion. A professional skincare specialist performs the treatment once again. It takes around 30 minutes to complete and includes using a gadget to massage microscopic stones into the skin. Microdermasions should be done anywhere between 5 to 16 times in order to reap long-term advantages. Among other things, it can improve skin tone, complexion, sunspots, and pimple scars.
Microdermabrasions might also leave you red and swollen after they've been done. One microdermabrasion treatment might last up to 30 days. More than one treatment, according to experts, is recommended for longer-lasting outcomes.
Resurfacing Using Lasers
Repeated light beam pulses are used in laser resurfacing to treat a tiny region of skin. The laser has two modes of operation. It begins by eliminating the diseased skin's outer layer and replacing it with new skin cells. Second, the laser's heat promotes the formation of collagen, a protein that keeps skin tight and smooth. The operation at Panacea Aesthetics & Dermatology, which can last up to 2 hours and is performed by a plastic surgeon or dermatologist, will alleviate fine lines, wrinkles, acne spots, acne scars, sunspots, birthmarks, and warts. A distinct form of laser treatment is utilised for Rosacea Skin Treatment.
Dermal Fillers
Dermal fillers are most commonly used to smooth out wrinkles and fine lines. As we age, our skin thins, making us more vulnerable to sagging and wrinkles. Dermal fillers can be infused into the skin to adjust for volume loss. Fillers can be injected with a syringe into the lips, cheeks, and around the eyes by licensed experts. Fillers enhance the appearance of aged skin, making it appear younger and brighter.
Bruising, redness, extra swelling, and soreness at the site of injection are all common side effects of dermal fillers. The effects aren't permanent and might last anywhere from 6 to 18 months. Hyaluronic acid, Restylane, calcium hydroxylapatite, and synthetic polylactic acid are among the dermal fillers authorised by Panacea Aesthetics & Dermatology.
Chemical Peels
Chemical peels are used to address wrinkles, acne scars, rough skin, age spots, and freckles. A chemical solution is used to eliminate damaged skin during treatment by the Top Skin Specialists in India. Chemical peels are available in a range of intensities, from mild to deep. The type that is ideal for you is determined by the extent of your skin issues. In moderate peels, alpha-hydroxy acids are utilised.
Trichloroacetic acid is used in medium peels. Both help to minimize wrinkles and acne. Phenol is used to heal severe scars and wrinkles. To avoid problems or infection on the spot, your skin will have to be wrapped for several days after the surgery. The skin will harden, blister, and peel off during the following 7 to 14 days. The effects of a medium-depth chemical peel can persist up to a year, whereas deep peels might last up to ten years.
We at Panacea Aesthetics & Dermatology provide the Best Skin Treatment in Delhi, and our services have received a lot of positive feedback from customers all around the world.
Aside from skincare, we also provide Skin Toning and Under Eye Dark Circles Treatment at a reasonable cost.
Skin is the most essential aspect of the body because healthy skin emanates radiance and confidence, which has a significant impact on an individual's confidence.
We are known as one of the best clinics in Delhi, and we provide a comprehensive range of lotions, creams, and moisturizers to treat skin issues.
They also offer the option of purchasing medical treatments if the patient's skin health has entirely worsened.
Acne Blue Light Therapy
This treatment at the Best Skin Treatment in Delhi uses a blue light band to eliminate acne-causing germs. It takes around half an hour to complete the therapy. When exposed to blue light, there is no discomfort. It's a good approach to get rid of mild and even significant acne.
What Are The Most Important Stages In Skincare?
It is essential to follow the proper skin care regimen in order to maintain healthy skin. While products that are excellent for your skin type are effective on their own, using them together in the right order might help you get the most out of them. Here are some important things to take in order to get the finest skin treatment.
Cleanser
Toner
Exfoliator
Serum
Moisturiser
Gel or cream for under the eyes
As said by the Dermatologists at Panacea Aesthetics & Dermatology you can select the product that best suits your needs. It is also unnecessary to exfoliate your skin every day if your skin is dry or sensitive. As part of your daily regimen, apply sunscreen, makeup, or night cream.
Panacea Aesthetics & Dermatology offers the Best Skin Treatment in Delhi. Because the skin is the biggest organ in your body, it covers the whole surface area. It is the first line of protection against inorganic and organic substances. This is the finest reason for taking care of your skin by contacting a dermatologist with a lot of expertise.
Who Can Receive The Treatment?
No matter what type of skin you have, you are eligible for therapy to improve it. The majority of skin-improvement products are accessible at cosmetic stores and do not require a prescription. If you're unsure about your skin type or the products that would work best for it, you can always contact a dermatologist to learn the best method to treat your skin.
Who Isn't a Candidate For Treatment?
If your skin issues are caused by a disease or condition such as eczema or allergies, you will not be able to seek treatment using the methods listed above. Rather than slathering on creams to enhance your skin, the solution for you is to cure the condition that is causing it to break out. In the case of allergies, avoiding the allergen is the most effective therapy, but persons with eczema must often utilize medicated creams and treatments.
Effective treatments, sound counsel, and reasonable price choices are just a few of the factors that make the clinic a popular destination for people from all over the world.
There are several distinct sorts of skin disorders that may be addressed with various remedies. Acne, Melasma, Freckles, Moles, Open Pores, Dark Circles, and other common skin problems.
Taking care of your skin is always important, and professional dermatologists are the best experts to do it. Panacea Aesthetics & Dermatology, which has one of the Top Skin Specialists in India, offers the most sophisticated therapy in one convenient location.
You may also like these
We provide highly qualified Doctors for Skin Blemishes Treatment in Delhi and our amazing team of specialists are well aware of the problems that blemish and freckles cause.Besides this blemish removal/freckles, we also provide other treatments like Tattoo Removal by Laser and PRP Therapy at reasonable prices.
Read more
Book Consultation
Panacea Global Hair & Skin Services is one of the leading Acne Spot Treatment Clinic in Delhi and our experts understand the detrimental effect that acne or acne scars can cause to one's conscience and confidence.The occasional pimple is not a big deal, but the outbreaks of acne are a serious issue both among men and women.
Read more
Book Consultation
Panacea Global Hair & Skin Services is the best Hydrafacial Treatment in Delhi and if you are looking to avail skin glow and skin maintenance therapies, then you are at the right place.Besides Skin Glow and Skin Maintenance Therapies, we also provide PRP Therapy and Cold Laser Therapy at fairly reasonable costs.
Read more
Book Consultation
We provide best-in-class Skin Tightening Treatment in Delhi, as a lot of people suffer from lackluster skin due to aging. Besides Skin Toning, Lifting and Contouring, we also provide Under Eye Dark Circles Treatment & Hair and Scalp Treatments.
Read more
Book Consultation
We provide well-rounded Under Eye Dark Circles Treatment in Delhi and our treatments have received immense applause and acclaim in various parts of the world.Besides Under Eye Dark Circles Treatment, we also provide Cold Laser Therapy and Lip Enhancement at optimum prices.
Read more
Book Consultation
Panacea Global Hair & Skin Services, a specialized clinic in the realm of Laser Tattoo Removal Treatment in Delhi, is widely known for its pain-free services of laser tattoo removal.
Read more
Book Consultation