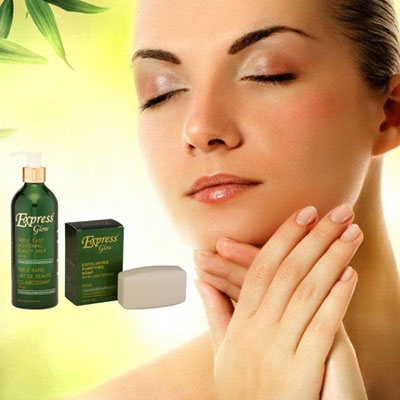 The best Express Glow Treatment Clinic in Delhi improves skin's radiance by getting rid of pigmentation and uneven skin tone. This approach produces results quickly and without any discomfort. Additionally, this surgery has a success rate.
The Main Advantages of Express Glow are:
The advantages of express glow treatment are numerous. It's effective against:
Acne: This method can be used to treat all forms of acne.
Age spots: This therapy fights against the age spots on your skin to improve the skin's shine.
Scars: It also effectively fades scars. One of the main causes of your skin losing its radiance is scarring. Express Radiance guarantees that you regain your natural glow by getting rid of scars.
Stretch markings: helpful against skin-surface stretch marks.
Sunspots: Express Glow successfully combats sun spots on your skin.
Your skin's dullness is eliminated with this technique. After the treatment, your skin seems rejuvenated.
How Is The Process Carried Out?
This process is quite similar to another chemical peel. Nevertheless, there is no discomfort experienced throughout the operation. To achieve the greatest outcomes in the shortest amount of time, the treatment at Panacea Global Hair & Skin Services is administered with extreme care. You can notice the effects of the Express Glow treatment right away on your skin.
Your Expectations For The Procedure
You can be sure that you'll achieve the best results. Every Express Glow therapy at the Best Skin Glow Therapy for Uneven Skin Tone in India is meticulously carried out to prevent any unfavourable side effects during or after the procedure. For a very long time, we have been doing all of these things successfully. You can rely on the knowledge of the specialists employed at Panacea Global Hair & Skin Services. To make a quick appointment for our Express Glow treatment, visit our website and contact us.