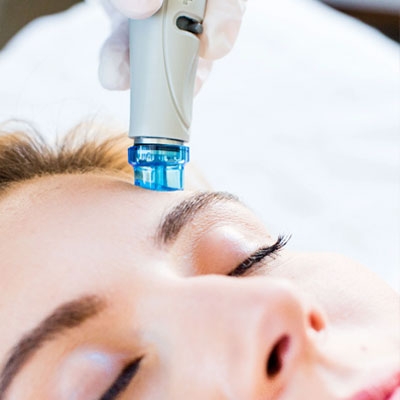 The only procedure that incorporates all the main methods for improving skin is the Hydrafacial MD Treatment in Delhi. It includes simultaneous cleaning, exfoliation, extraction, hydration, and antioxidant defence. As a result, the benefits following therapy are quite positive. After the procedure, the skin will be clearer and more attractive with no discomfort or recovery time. Additionally, this method does not aggravate at all and is calming and hydrating.
Principal Advantages Of Hydrafacial MD
There are too many advantages of Hydrafacial MD to name them all. But some of the more significant ones are given as follows:
Hydrafacials can be a highly effective way to get rid of fine lines and wrinkles on your skin.
Concerned about your skin losing its firmness and elasticity. That will also respond well to hydrafacial.
Evenness and brightness of skin tone: Hydrafacial is excellent for improving skin tone. It takes care of those dirty areas and evens out the skin tone.
Skin texture: This process is excellent for enhancing skin texture.
Photo-induced hyperpigmentation
Congested/Oily Skin
Increased Pores
Earlier Symptoms of Ageing
How Does The Treatment Work?
The process To eliminate impurities and dead skin cells from the skin, Hydrafacial MD is a multi-step therapy that cleans, uniformly exfoliates and extracts. This process also replaces essential nutrients including hyaluronic acid, peptides, and antioxidants. The Vortex-Fusion serum delivery device is used during the surgery. In a relatively short amount of time, the therapy produces benefits that you can both see and feel.
Your Expectations For The Procedure:
This cutting-edge skin-refreshing process is carried out meticulously at Panacea Global Hair & Skin Services to guarantee fantastic results swiftly and efficiently. On our website, you can quickly schedule an appointment with the best Laser Hair Removal Cost in India.