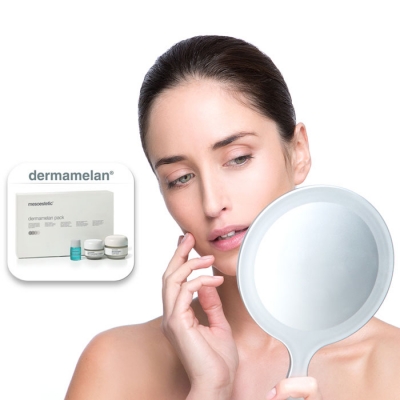 A technique called Dermamelan Treatment in Delhi is used to address the pigmentation issue. It concentrates on lightening the dark melanin spots that might appear on the face, neck, chest, hands, or torso. It is a therapeutic strategy at Panacea Global Hair & Skin Services that works well and yields excellent outcomes.
In reality, Dermamelan is a Tyrosinase Inhibitor that blocks the activity of the melanin-producing enzyme. It has the ability to halt the process and, on occasion, even turn it around to produce the desired effects.
Conditions That Dermamelon Treats
Brown Marks
Bruised skin
Chloasma or a melasma
Hyperpigmentation
Acne scars that are tan
Hyperpigmentation after an inflammation
Hyperpigmentation after laser and peeling
How Is The Process Carried Out At Panacea Global Hair & Skin Services?
Dermamelon is meticulously performed by Panacea Global Hair & Skin Services experts. They carefully inspect the patient's skin before beginning the procedure. To make sure there are no after-effects from the operation, the same clinical evaluation is performed both before and after the therapy.
Your Expectations For The Procedure
When you go with Dermamelan Peel Treatment Cost in India, you'll see the newest technology in action. Additionally, you'll notice a change in our perspective on therapy starting with the consultation itself. Our goal is to offer the greatest care in the least amount of time. Our professionals have years of expertise and are well prepared to provide the latest skin and hair treatments. After receiving treatment with our cutting-edge dermamelon process, you will no longer experience skin concerns. With Panacea Global Hair & Skin Services, scheduling an appointment is simple and quick.