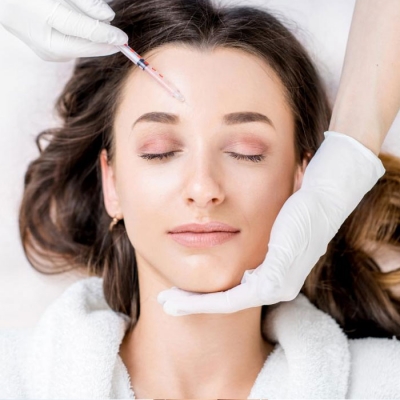 Injectables such as Anti Wrinkle injections, Botox, and fillers are used to treat a variety of facial and skin-ageing disorders. The majority of the time, these injectables are utilised to remove age indicators such as lines, wrinkles, and crowfoot.
Anti-wrinkle injections and fillers are excellent treatments for removing the indications of ageing from the face at the Best Anti Wrinkle Injection Treatment in Delhi.
Get Treated by the Best Doctors
We employ a variety of injectables depending on the scenario. Our experts at Panacea Skin Care meticulously evaluate each patient and study their skin type before recommending the finest anti-wrinkle injection. Our wrinkle treatment has helped many individuals who were concerned about their skin concerns. Skin Folds, Aging Marks, Wrinkles, Lines on the Face, and Facial Creases are some of the most common disorders treated by Anti Wrinkle Injection and Fillers.
Best Botox Treatment in Delhi
A very reasonable Botox Treatment Cost in India is incredibly reasonable, and there are practically no side effects since we pick the right one for you based on your skin type. Anti-wrinkle injections and filler procedures also have no downtime. The treatment may be carried out at any moment and is not dependent on anything else.
Panacea Skin Care dermatologists have successfully done several wrinkle treatment operations in the past and have received substantial training in this area. With us, you may be confident in the outcomes.