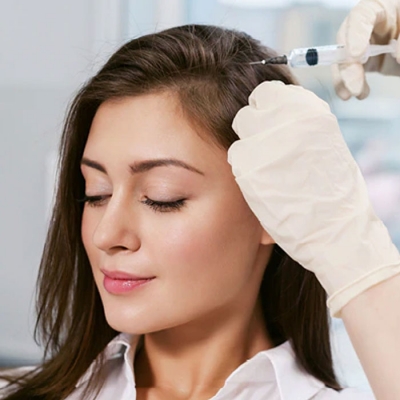 Skin microperforation is the latest procedure used in microneedle mesotherapy, often known as micro mesotherapy. Micro Mesotherapy Treatment in Delhi takes much less time to perform this approach than other intrusive treatments. After the therapy is finished, you can immediately begin your everyday activities. Given all the information, most patients would benefit from this therapy choice. Additionally, it is a painless process.
Principal Advantages Of Micromesotherapy
This skin treatment has a lot of benefits. Some of the more crucial ones are given:
Anti-ageing: It effectively gets rid of the age spots on your skin.
Treatment for rosacea and acne: This approach is a successful way to treat both rosacea and other forms of acne.
Stretch marks and scars: This will be less noticeable as a result of the therapy.
Depigmentation and hyperpigmentation reduction: It effectively combats all these issues. Your skin's skin pigmentation is lessened by it.
Revitalization: Restoring health to skin that has been injured by unhealthy habits, the sun, smoking, etc.
Stimulating: Encouraging the creation of collagen and elastin and the natural regeneration of the skin.
Your Expectations For The Treatment
Your skin will be completely rejuvenated by this procedure, becoming more radiant, lovely, and healthy. Additionally, your skin will appear younger than it did before those skin issues. Pre- and post-therapy clinical evaluations are conducted by the best Hair Scalp Specialist Doctors India to guarantee that there are no unexpected negative effects after treatment. Through the Panacea Global Hair & Skin Services website, you can set up a fast appointment with a member of our staff.