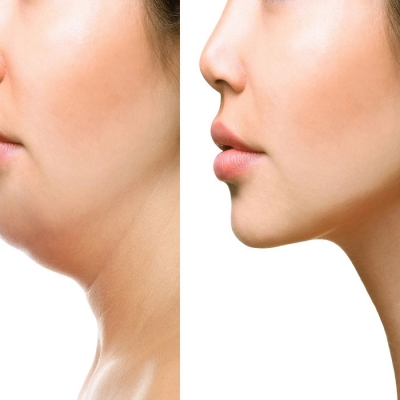 Do you have loose, wrinkled skin on your face or body that you're concerned about? Due to the natural ageing process, everyone will experience skin laxity at some time in their lives. Skin laxity can be caused by a variety of reasons, including intrinsic and outside factors, heredity, nutrition, lifestyle, sun exposure, stress, and smoking. Panacea Aesthetics & Dermatology is the best Skin Laxity Treatment Clinic in India.
Following a balanced diet and exercise routine isn't always enough to combat skin laxity. Collagen and elastin are two important components of the skin's structure that influence laxity. We lose these two critical components as we age, and our skin loses elasticity, resulting in loose or sagging skin.
What Exactly is Collagen?
Collagen is a structural protein that may be seen in the skin and other connective tissues all over the body. Collagen can be considered as "building blocks" of the skin.
What Exactly is Elastin?
The elasticity of the skin and other bodily tissues is due to elastin, a protein that coils and recoils like a spring within the elastic fibres of connective tissue.
Collagen and elastin are needed for the skin to stay tight on our faces and bodies. Collagen and elastin are found in the dermis, the deeper layer of the skin that sits directly above the fatty layer beneath the skin.
What causes us to lose collagen and elastin as we get older?
Our bodies stop manufacturing collagen and elastin as we get older. The degradation of these two fundamental components in the skin is caused by external sources; bear in mind the distinction between destruction and creation. The activities we do in our daily lives might hasten the ageing process, impacting the appearance and health of our skin.
The Natural Aging Process: Intrinsic Factors
Intrinsic factors are those that occur within our bodies and are, unfortunately, sometimes beyond our control. Our skin and bodies continue to deteriorate as we age, and genetics play a significant influence in this. Collagen and elastin synthesis slows, leading to alterations to the skin. At the age of 20, your body starts to create 1% less collagen every year, making your skin increasingly brittle and thin as stated by the doctors at the best Skin Laxity Treatment Clinic in India. Other internal variables, such as perspiration and oil glands, gradually lose their ability to function.
Our sebaceous glands (oil glands) are in charge of keeping our skin flexible and moisturised. The skin becomes drier when the output of those glands decreases, resulting in fine lines and wrinkles.
Extrinsic Elements
Environmental variables such as free radicals, poisons, pollution, and UV radiation cause extrinsic ageing. We are constantly exposed to high quantities of free radicals, which harm our skin and bodies. Antioxidants are vital for avoiding free radical damage, therefore include them in your diet and skincare routine is a must. An antioxidant is a chemical that prevents harm to the body by inhibiting oxidation or processes caused by oxygen, peroxides, or free radicals.
Vitamin E, vitamin C, vitamin A (retinol), and green tea are all important antioxidants. Doctors at Panacea Aesthetics & Dermatology state that antioxidants are a fantastic strategy to minimise the outward effects of ageing by including them in your diet and skincare routine. Protecting your skin from UV radiation is essential, in addition to food and lifestyle. Because sun exposure causes 85 per cent of skin ageing, using sunscreen with an SPF of 30 or higher should become a regular habit. Freckles, sun spots, excessive loss of collagen and elastin, the creation of precancerous lesions, and skin cancer are all symptoms of extrinsic ageing. Extrinsic ageing includes the impression of an unequal skin tone, dryness, roughness, fine lines, and wrinkles.
What Kind of Skin Care Should I Use?
The products we use on our skin have a significant impact on overall skin quality and health; we must nourish our skin in the same manner we feed our body daily! We at Panacea Aesthetics & Dermatology treat Skin Laxity at Thermage Treatment in Delhi. Growth factors, antioxidants, vitamins, peptides, and other vital elements are included in skin care products. Growth factors, which suppress collagen formation in the skin, are essential if you're concerned about skin laxity. Using growth factors in conjunction with other vital nutrients can only improve your skin!
What Treatments Are Available To Help With Skin Laxity?
If you're concerned about loose skin, fine lines/wrinkles, or even cellulite, modern technological treatments to repair collagen in the skin and enhance its general production are accessible. Laxity Treatment Clinic in India is a fantastic treatment for tightening loose skin not just on the face but also on the body!
Skin Laxity Treatment is a non-invasive, temperature-controlled radiofrequency treatment that can help you look younger. By heating the skin of the target region, Skin Laxity Treatment tightens aged, sagging, or wrinkled skin while also regenerating collagen. A course of four treatments spaced 1-3 weeks apart, is indicated. After the first four treatments, you'll require a maintenance treatment every 10 to 12 months. Skin Laxity Treatment Clinic in India is a safe and pleasant treatment that needs no downtime, allowing patients to return to their normal routines!
What Are The Most Common Cosmetic Issues Associated With Face Skin Laxity?
Sagging! Your facial skin will lose its structural integrity and begin to droop if it loses its flexibility (please return collagen and elastin). Sagging, drooping skin isn't on anyone's wish list. The ageing, toneless look of diminished skin elasticity is aggravating and unattractive, but it is also reversible.
Who May Choose To Seek Treatment For Face Skin Laxity?
Dermatologists at Thermage Treatment in Delhi state that we will all suffer decreasing skin laxity as we age regardless of gender, race, or how many thousands of dollars we put on face creams. Some of us will detect sagging and slumping before others.
Additionally, persons who lose large (twenty-plus pounds) might have skin laxity. Due to the skin and bodily changes that occur during pregnancy, this might also happen sooner in mothers.
What Gives Rise To Skin Laxity?
Our age is a natural source of skin laxity. It's typical for people to lose skin tightness as they age. It's due to a decrease in the rate of skin tissue formation. Other elements that contribute to skin laxity contain:
Genetic
While skin laxity is a natural part of ageing, some people develop it at a younger age. It occurs as a result of hereditary characteristics. You're more likely to acquire loose skin if someone in your family has it!
Smoking
It is commonly accepted that smoking not only hurts your heart but also your skin. It alters the natural texture of the skin and obstructs the formation of skin tissues.
Cosmetics Use
Some cosmetics containing harsh chemicals can be harmful to the skin. They can irritate the skin, making it seem drab and saggy.
Injury
An injury or a wound can sometimes compromise the tightness of your skin, resulting in skin laxity.
Skin Laxity Symptoms
There are various symptoms that indicate whether or not you may be impacted by skin laxity. The loosening of the skin itself is the most obvious indication, however, there are others:
Dislocations of the shoulders
Effusions in the knees
Back issues that last a long time
Skin-line wrinkles
Skin laxity treatment at Panacea Aesthetics & Dermatology
Experts at Panacea Aesthetics & Dermatology operate a variety of Thermage Treatment in Delhi. You can see some of the important ones' highlights. According to the individual's skin condition and demands, Panacea Aesthetics & Dermatology employs the most appropriate and acceptable way.
Chemical Peeling
A variety of anti-ageing peels are utilised to tighten the skin with little downtime and a healthy shine.
IntraGen
This is a non-invasive therapy that tightens and lifts the skin of the face and body utilising radiofrequency technology. This strategy has a relatively high rate of success.
Ultherapy
It is a non-invasive skin tightening procedure that uses ultrasound technology. It can be used to tighten and lift the skin around the eyes, mouth, and neck. This approach works well and has a high success rate.
Lasers
Full facial rejuvenation with CO2 laser aids in the removal of fine rhytides and tightening of the skin.
Fillers
Hyaluronic acid products can be used to fill larger grooves in the nasolabial folds, the chin, and the under-eye region.
Liposuction
Our professionals can re-energize the skin cells to build a new layer of skin that is not impacted by laxity using the fat removal procedure of Liposuction. This procedure works for most people since excess fat on the skin is also a cause of skin laxity.
Why Should You Select Panacea Aesthetics & Dermatology?
Panacea Aesthetics & Dermatology has been treating numerous skin and hair disorders at its clinics in Delhi for many years. We have specialists that have completed worldwide training and are highly competent.
In addition, our treatment facilities take advantage of the most recent medical scientific achievements. As a result, you can rest assured that your treatment with us will be of the highest quality.
Many persons with skin laxity have benefited from our services. We make certain that our patients get the best possible experience.
From the initial consultation to the post-treatment follow-ups, we take great care to ensure that everything goes as planned!
Panacea Aesthetics & Dermatology is the place to go in Delhi if you're seeking skin laxity treatments. Our Skin Tightening procedures in Delhi are both efficient and cost-effective.
Using our website or phone lines, you may quickly schedule an appointment with Skin Laxity Treatment Clinic in India.
Many persons with skin laxity have benefited from our services. We make certain that our patients get the best possible experience.
From the initial consultation to the post-treatment follow-ups, we take great care to ensure that everything goes as planned!