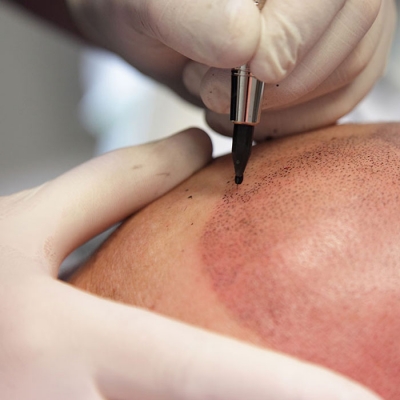 For both men and women, Scalp Micropigmentation Treatment in Delhi is a non-surgical grooming method. In this technique, the scalp's epidermal layer is painted using natural hues. It closely resembles the authentic look of actual hair follicles. You do not need to be concerned about your hair's appearance because this procedure employs natural shades.
Additionally, at Panacea Global & Hair Skin Services, all scalp pigmentation operations are executed with extreme care and have very high success rates. Anybody with any kind of hair loss can use this technique.
Principal Advantages Of Scalp Micro Pigmentation
The treatment for scalp micropigmentation has a lot to offer. One of the main advantages is:
Full Hair Look
This technique offers the appearance of having full hair on the head, you also look younger as a result.
Alopecia Symptoms Hide
It can be hidden by scalp micropigmentation, which effectively masks all alopecia symptoms.
Marks and Scars
In addition, this procedure can successfully cover up birthmarks and scars on your head.
How Is The Process Carried Out Of Hair Regrow/Transplant Clinic India?
The main goal of this course of treatment is to give the scalp a shot of natural colour. Technically, the treatment involves gently injecting fluid into the second dermal skin layer using a cartridge with three needles that cooperate.
Thus, the scalp receives the natural pigment. When compared to more established techniques, this process is relatively new. Our specialists at Panacea Global Hair & Skin Services are skilled and knowledgeable in providing this therapy.