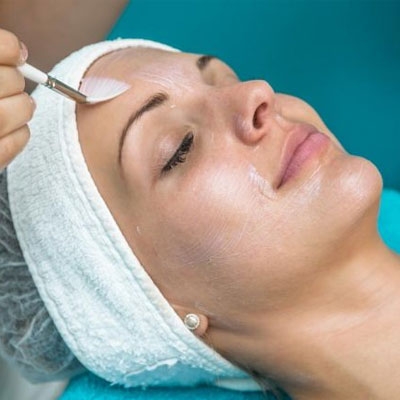 Acne is the most common problem of most teenagers and youngsters out there. Thanks to the best team of dermatologists, who always come up with updated and new methods of cosmetic treatments. The Salicylic Peel Therapy in Delhi done by our team of experienced medical professors has shown excellent results.
Salicylic Peel Therapy is a type of acid solution that works the best for healing acne, wrinkles, fine lines, and other types of blemishes and freckles on the skin. Once the therapy has been done, the patients can feel young and fresh in their skin.
Salicylic Peel Therapy Benefits in India :
There are a number of benefits stated by the experienced dermatologist on our team. For your better clarity, we are listing some of them below:
It helps to reduce open pores
The treatment removes oil residue from layers of skin
Helps to loosen blackheads
Removes acne, wrinkles, and fine lines
This therapy is also responsible for photodamaged skin repairs
What can the patients expect from treatment?
The salicylic peel therapy includes hydroxy acid and which makes it suitable for all skin types. The acid used in the therapy holds anti-inflammatory properties which cause minimum discomfort for the patients.
So, that's why our clients can expect an easy flow of medical treatment like Jessner's Peel Therapy and salicylic peel therapy with effective results.
Once the treatment is done successfully, the patients can get rid of their skin problems. You may notice some after-effects of the therapy that can fade away within 1 to 2 days.
So, take a step forward and connect with the best Salicylic Peel Therapy Clinic in India. The team of Panacea Aesthetics & Dermatology is always standing next to you!